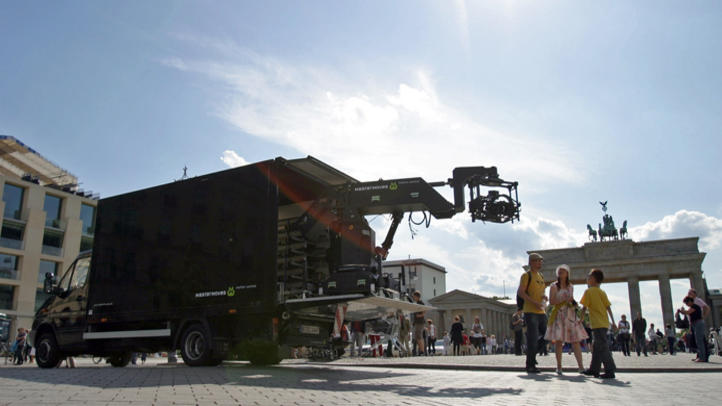 MoCo to go.
Revolution in the industry:
Our motion control rigs allow you
to quickly realise the most sophisticated shots on the set in
an unprecedented way.
We own the mini semi-trailer that takes our MILO LONG ARM including all rails to the location in only one vehicle.
TALOS travels fully assembled in
our own HGV as well.
This way our motion control rigs arrive quickly at any desired location in Europe.