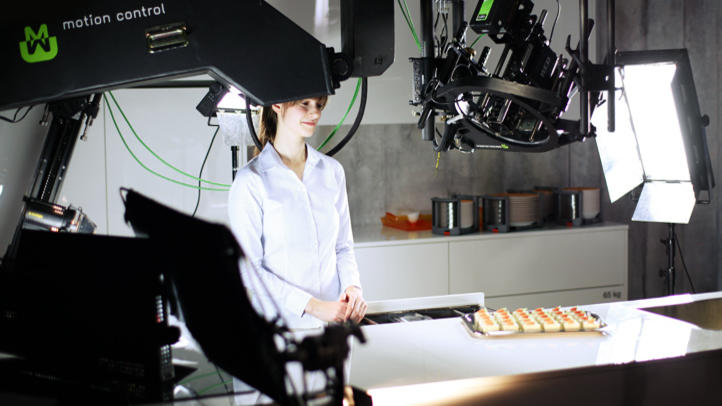 everything under control.
Our team will take MoCo technology to our location of choice: Naturally, mastermoves rigs can be used quickly and flexibly in any studio as well.
For enquiries including Film-Studio in Berlin, we are happy to recommend our Hangar Studio, which is specialised in Motion Control shots. For productions in Munich, we gladly refer to our Partner Studio FVG Schmidle.